Ohhh ini maksud cinta rupanya :)
Assalamualaikum.
I don't want a relationship unless you can prove to me that not all men are the same. No your words don't mean shit to me. No I can't trust you. No I don't believe you. Promises are nothing but spoken words to me. I know I'm not yourone and only so don't say so. No I'm not the world. No my beauty doesn't make your day.
No my laughter isn't music. No I'm not a rebound so I'm not going to sit here and wait till you're ready. And no I won't wait on your call. No you can't see the world in my eyes. No my smile isn't magic. No I'm not too good to be true. None the less your wishes came true.
I am a princess but not yours. I don't need your money. I'm not different, trust me. Really I'm not looking for a fairy tale. I don't wish to be your everything but I do want to be major. I don't need you to be thinkingabout me every second of the day. Make me believe that we can forget about the world just by holding my hand. Tell me I'm beautiful but only if you mean it. Miss me when I'm gone so I can miss you too. Let me become your favourite girl so you can be my favourite guy.
No I'm not looking for a prince, i want a man that wants me to be myself
♥
|
It's Me
Nama diberi Sarah Nabilah. 22tahun bila dah 21 Dec. Bachelor of Science (Hons.) Hotel Management. Pink adalah feveret color

♥

Feel free to read, comment and follow. Thanks for your visit ;*




Awesome People

Inche Ijai | Fatin Liyana | Fatyn Bella | Fatin Suhana | Anis Syafira | Zack Zukhairi | Pyka Rahmat | Maria Elena



Qoute ♥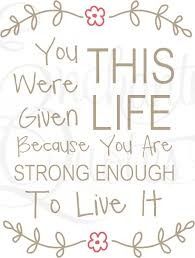 Gossip